Configuring Outlook 2016 for Office365
This is for Windows laptops (or campus desktops that don't have linkblue login).  
Steps: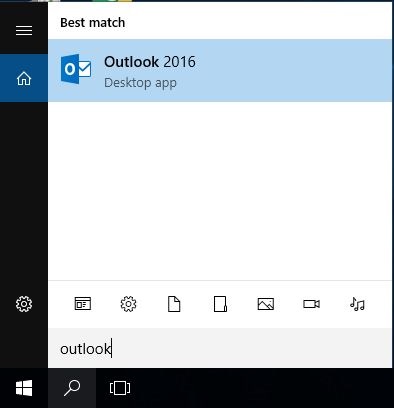 2.
Type your email address in at the prompt and click connect.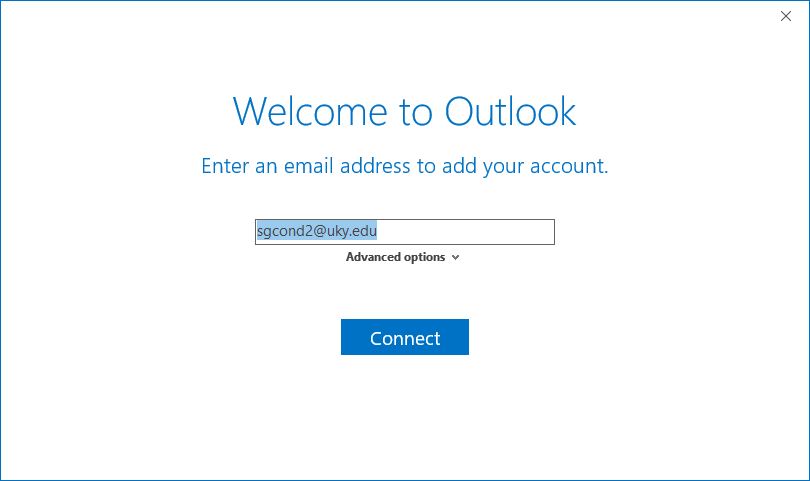 3.
Wait while your account is set up.
This took about four minutes for me, so don't cancel it right away if it seems like nothing is happening.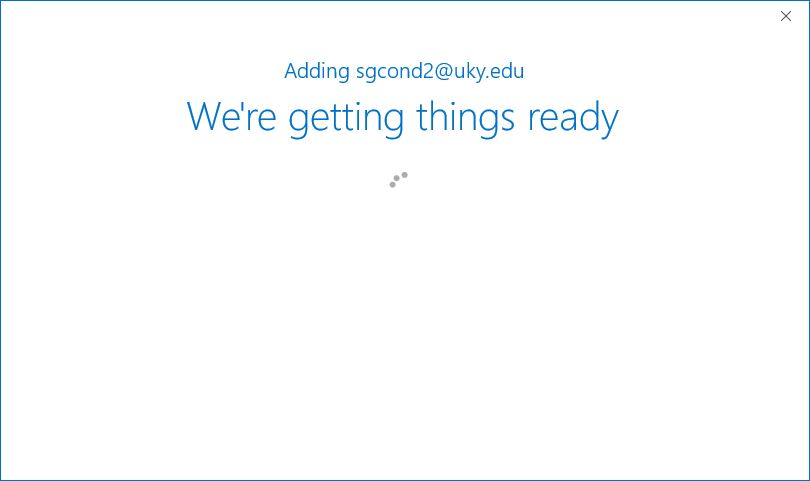 4.
If you get this prompt, tick the checkbox and click Allow.
I got two of these prompts during setup.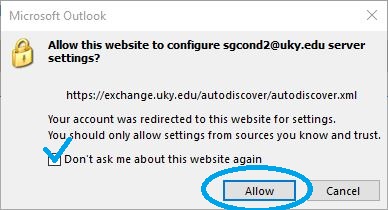 5.
Enter your password when prompted and click OK.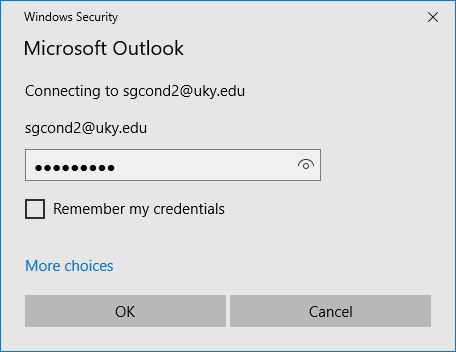 6.
You will be notified that your account is ready to go. Click OK.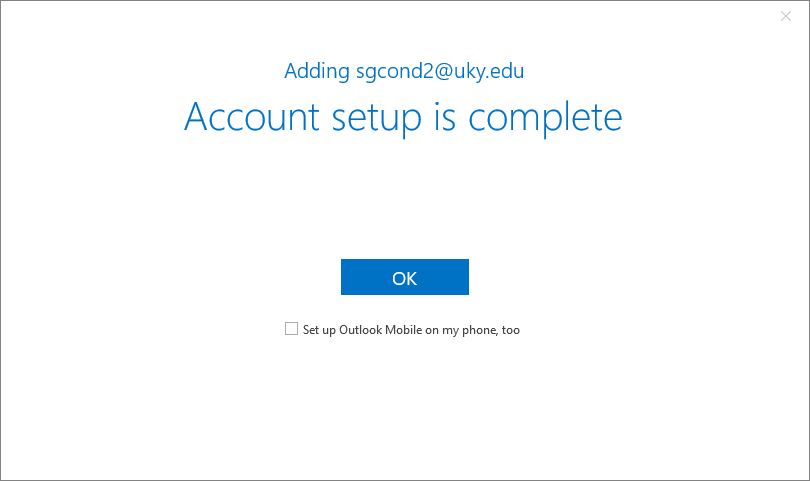 7.
Don't panic if your folders look empty at first. It will take several minutes for everything to finish loading.