Configuring locked (confidential) print on Lexmark copiers
Intended audience:
All users
Authenticated users (logged in)
Locked print allows jobs to be sent securely to the printer and held there until you actually arrive at the printer to pick them up.  
Steps:
1.
Go to the Start Menu and click on Devices and Printers.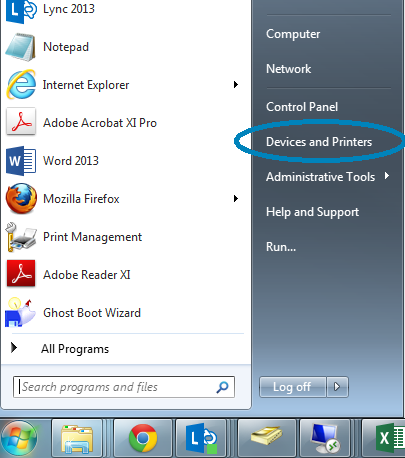 2.
Right-click on the printer that you want to set up, and choose Printing Preferences.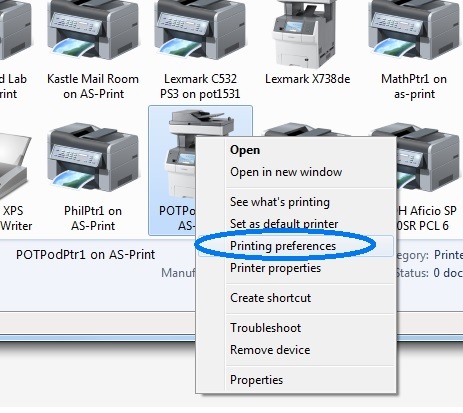 3.
Click on the Other Options tab, and then click on Print and Hold...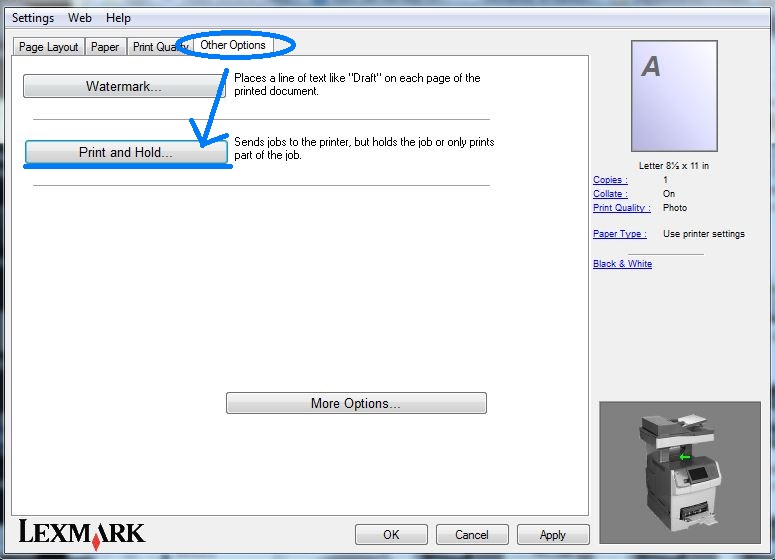 4.
Click on the Confidential Print button. Then enter a pin number. Click OK. Click OK on the printing preferences window.
The pin number is what you will use to retrieve the print job from the printer.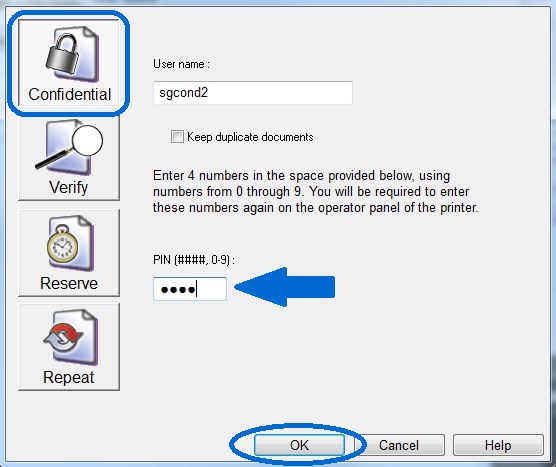 5.
To print off your locked print job, go to the printer, click on Held Jobs, choose your account, and enter the pin you chose.
From there, you will be able to print off your confidential documents.