Adding VPN to your Android device
Intended audience:
All users
Authenticated users (logged in)
Steps:
1.
Go to the Google Play Store.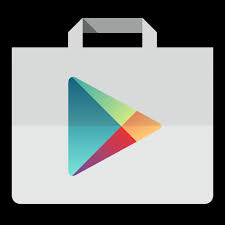 2.
Search for AnyConnect (by Cisco Systems, Inc). Click Install.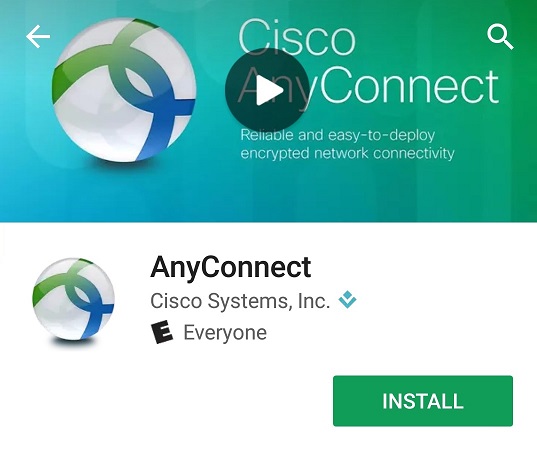 3.
Once installed, click Open.
If you exited out of the Play Store while AnyConnect was installing, look for the newly installed program on your home screen or in your apps list and tap to launch it.
4.
After clicking through the license agreement, you will need to set up AnyConnect with UK's settings. Click on Connection.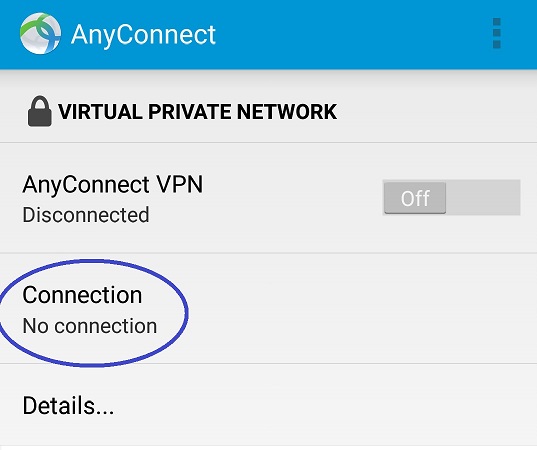 5.
Click on Add New VPN Connection... Then click on Server Address.
Here you can also add a description which acts as a name.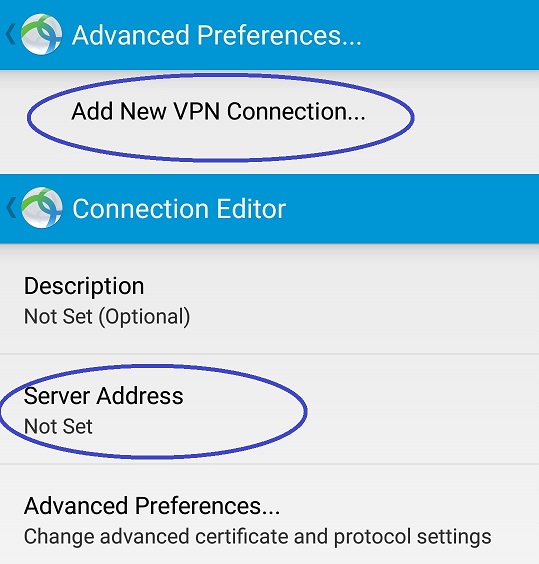 6.
For Server Address, type in vpn.uky.edu. Click OK and then Done.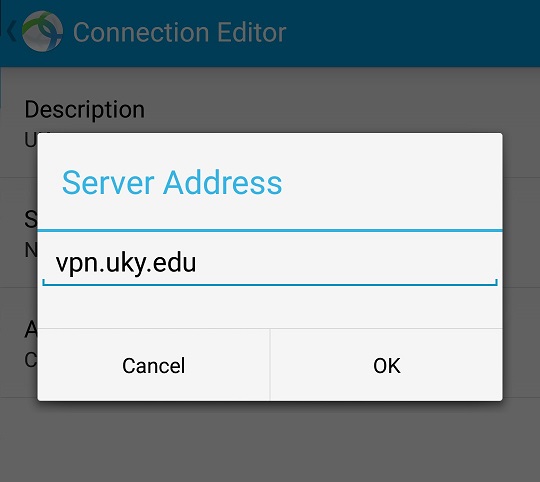 7.
Click to go back to the main menu, and then tap on the On/Off toggle to connect to VPN.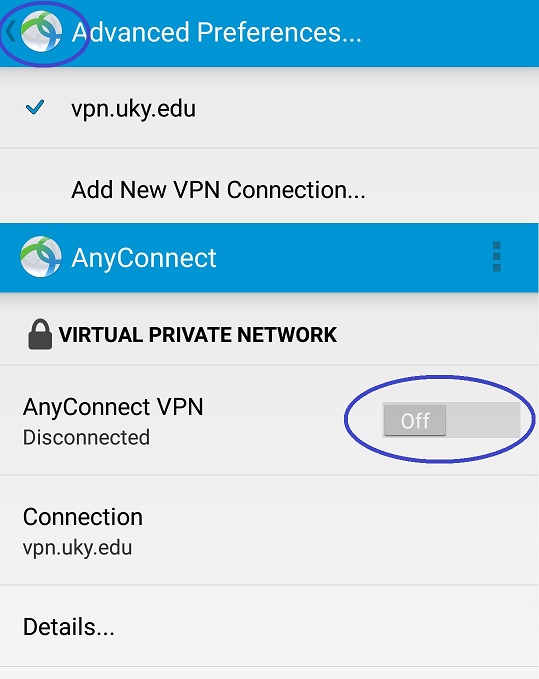 8.
Type in your linkblue ID and password and click connect.
The first time you connect you will get a connection request warning. Click OK to proceed.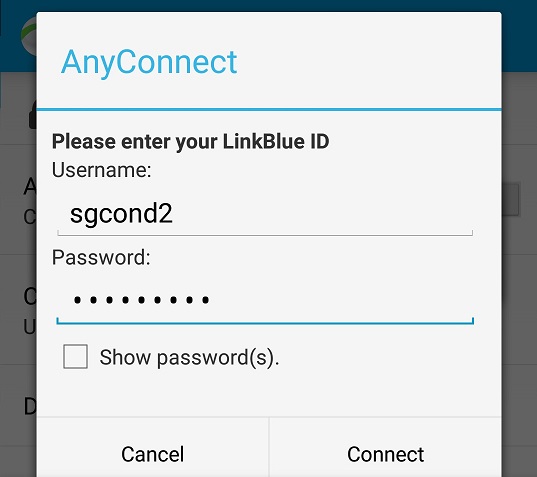 9.
For future VPN connections, launch the AnyConnect app and toggle your VPN on. Type in your linkblue password to connect.