Adding Departmental Printer to Windows laptop
Intended audience:
All users
Authenticated users (logged in)
Sometimes you may want to print directly from a personal or UK owned laptop or Windows tablet instead of only printing from campus desktops. This will walk you through the steps of adding a departmental printer.
Steps:
1.
In the search box, type in Devices and Printers, and click on the result.
If this result doesn't appear, try searching for "Control Panel" and click on the link for "View devices and printers" (under the Hardware and Sound subheading).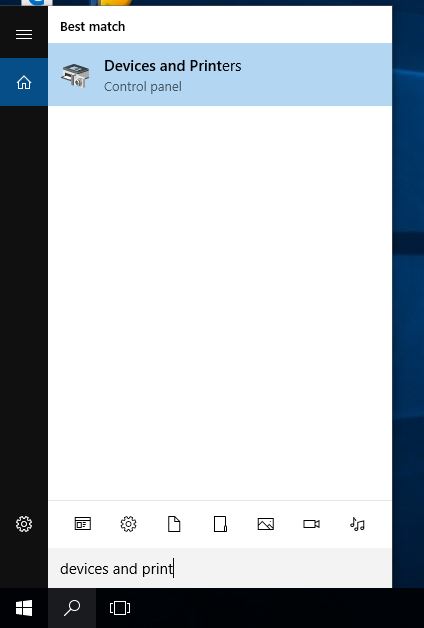 2.
Click on Add a printer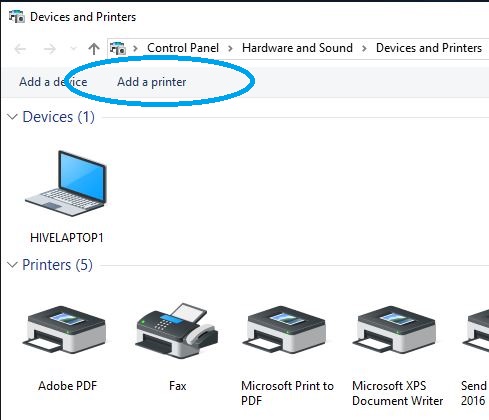 3.
Click on "The printer that I want isn't listed"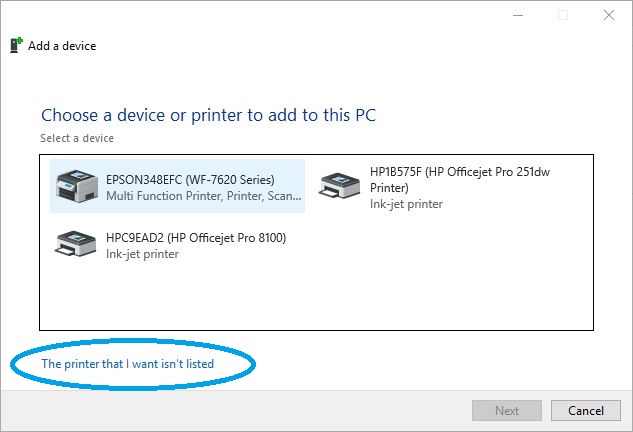 4.
Choose "Select a shared printer by name" and type in \\as-print.ad.uky.edu\[name of departmental printer]. Click Next
If you aren't sure of the printer name, ask your departmental manager.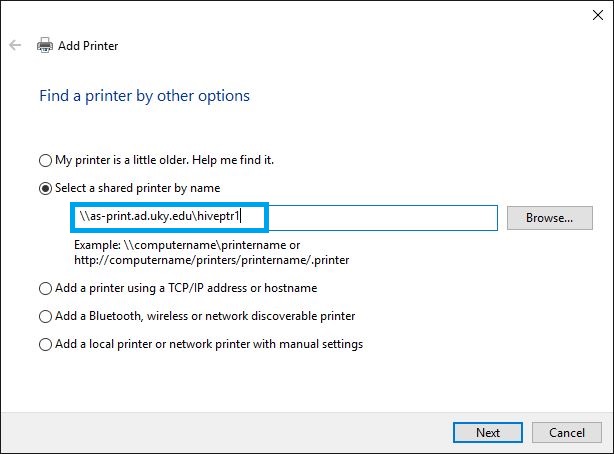 5.
A login prompt should appear. Type in ad\[your linkblue] and your linkblue password. Click OK.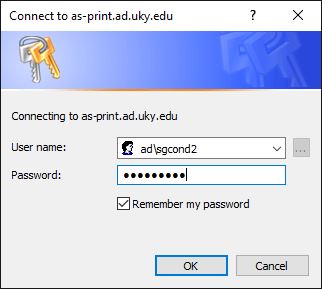 6.
Click Next and Finish to move through the success screens.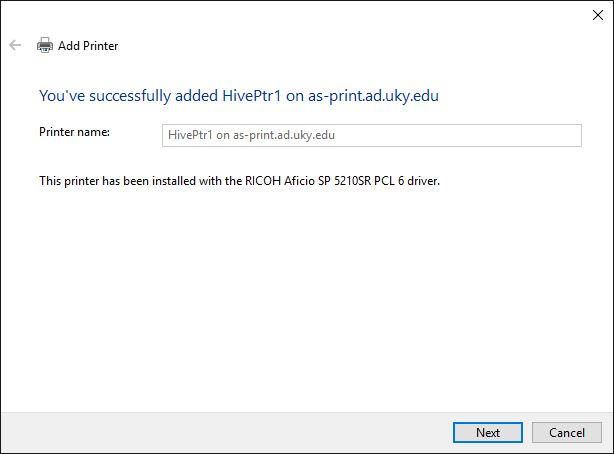 7.
If printing in your department is restricted with user codes, proceed to the tutorial to add a user code to the printer driver.