Adding a departmental printer
Intended audience:
All users
Authenticated users (logged in)
These are the steps for adding a new printer to your A&S profile (when the printer you need to use hasn't been added to your account automatically). 
Steps:
1.
In the Windows 10 search box, type in Control Panel and click on the Control Panel app.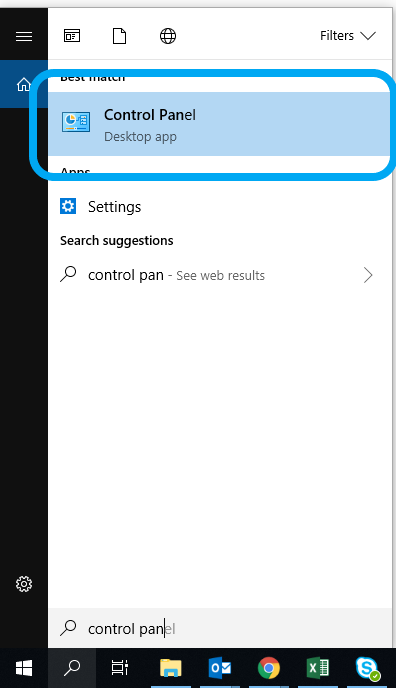 2.
Under the Hardware and Sound heading, click on View devices and printers.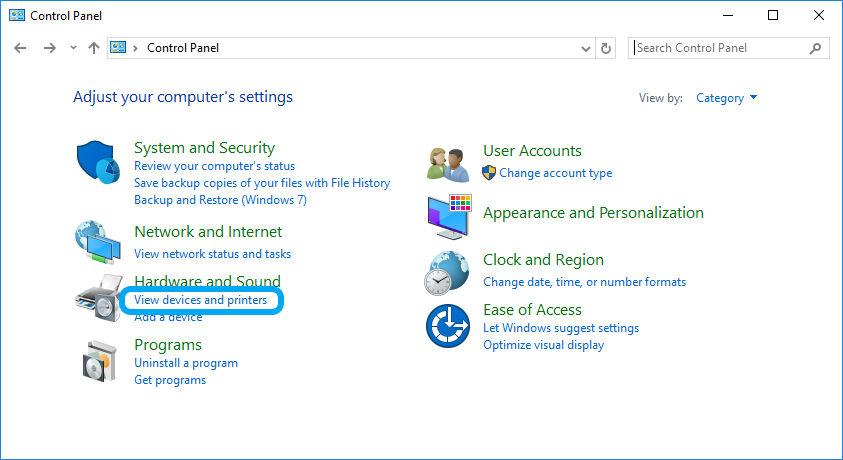 3.
Click on Add a printer.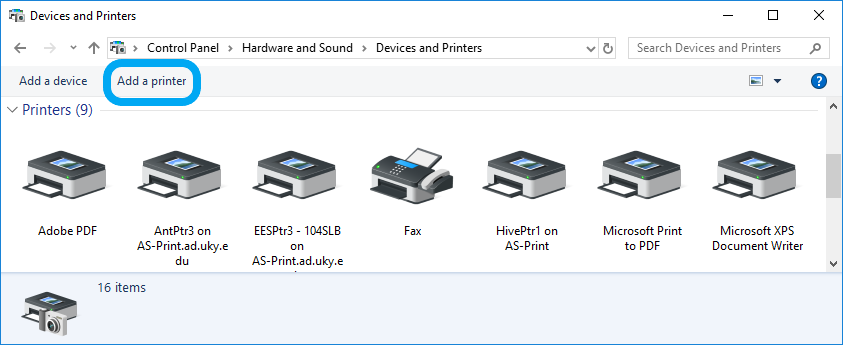 4.
Click on The printer that I want isn't listed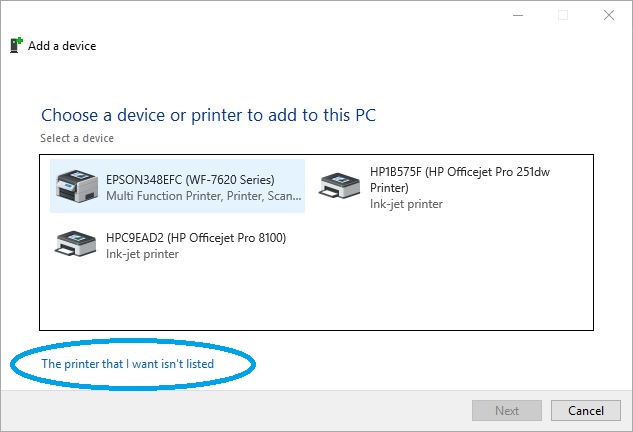 5.
Select Find a printer in the directory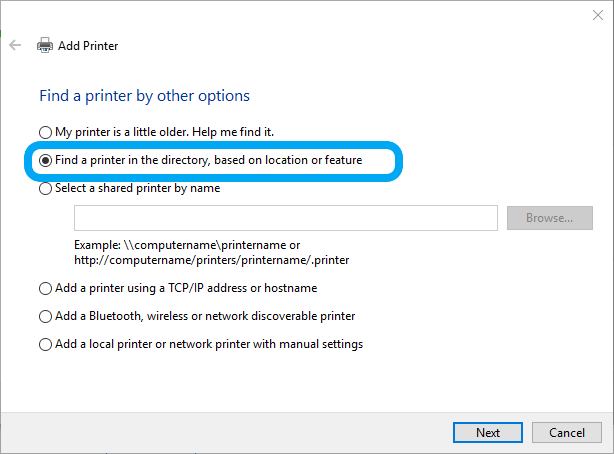 6.
Type in the name of the printer you are trying to add. Click Find Now.
If you aren't sure of the name of the printer you are trying to add, please send us a request with the type of printer and location, and we'll check on it for you.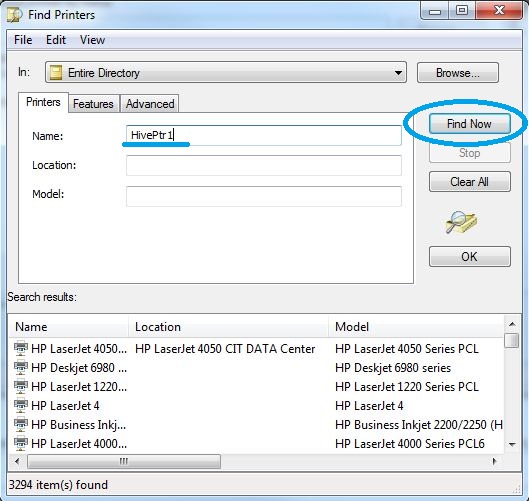 7.
Click on the printer you want under Search results to select it. Click OK.
If you are prompted for other credentials, it probably means that you haven't been granted permission to use that printer. Please submit a request so that we can add you to the correct group for printing.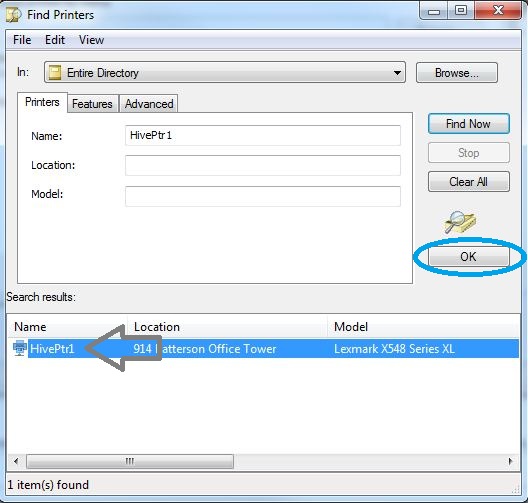 8.
If the printer has added correctly, you should see the following screen. Click Next, then Finish.