Location:
Hilary J. Boone Center
Speaker(s) / Presenter(s):
Student Researchers
Please join us for the 2015 Sustainability Forum on Tuesday, December 1, 2015 from 4:30 p.m. to 6:30 p.m. at the Hilary J. Boone Center on UK's Campus! This event is sponsored by the Tracy Farmer Institute for Sustainability and the Environment and the UK Appalachian Center.  Students are encouraged to submit their posters for consideration, and the top posters will be given prizes.  The deadline for submissions is Friday, November 20, 2015. Please contact Suzette Walling for submission instructions and more information: tfise@uky.edu.  Also see the Call for posters below our flyer and the Tracy Farmer Institute's website: http://www.tfise.uky.edu/showcase.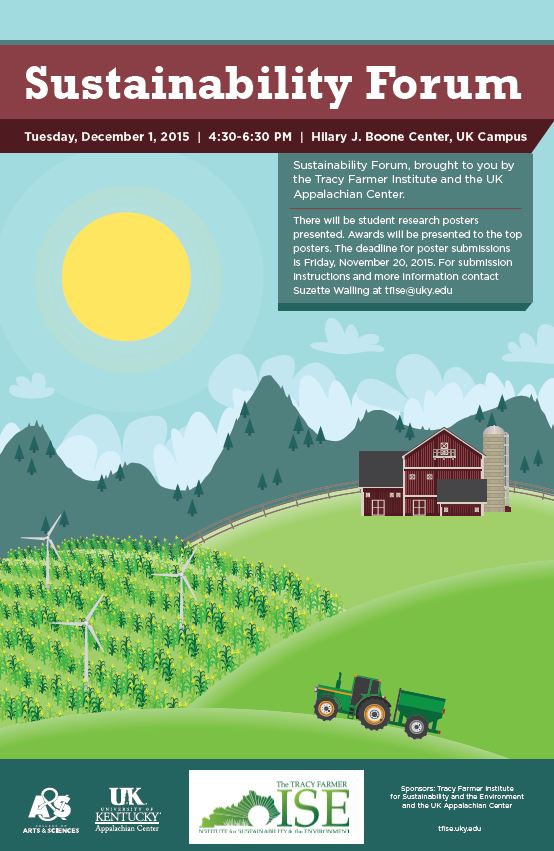 Type of Event (for grouping events):