Organization with: Springpad
I was looking for an audio recording app for my Android when I stumbled on this: http://springpadit.com
This handy app does quit a bit and I am very excited to use it.

It's an organizational tool that is comprised of, "Notebooks."
You can add as many Notebooks as you like, label them, and change their color.
Within each Notebook you have the option to create a task, assign a due date, create a category such as: Family, Home, Phone, Work or Chores, you also have the option to insert audio and photos.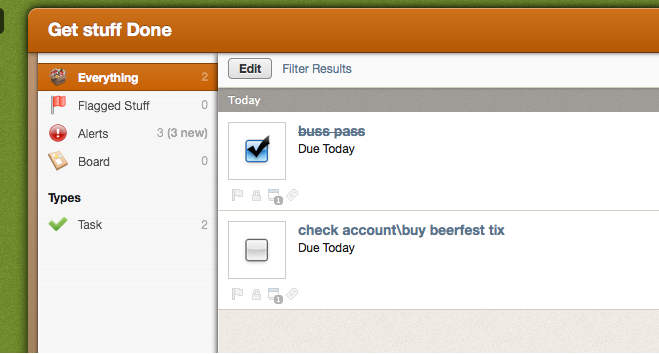 I would find this useful for remembering places to eat or shops to visit while I am out, recording a band I like, remembering new people or events and then setting a due date to revisit these things when I have some free time.

You can access all of your information from a computer and the display is clean and easy to understand.

Springpad has a very interesting feature that called Places.
This scans the area that you are in and finds local shops. It lists the shops and when you click on one that you are interested in it displays: the address, the website for the shop, the shops phone number and you have the option to add the business to any of your note books
Another feature I like was the barcode scanner. This scans the product you have and displays information on that product. Again you can save this products information to come back to later.