Justice is Beauty
Date:
03/30/2018 -

4:00pm

to

5:30pm
Speaker(s) / Presenter(s):
Alan Ricks (Co-founder, MASS Design Group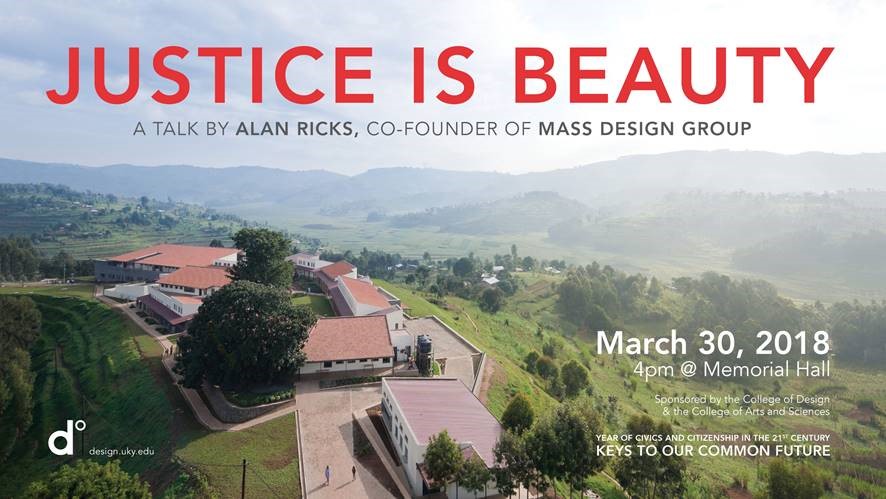 The work of MASS Design Group exemplifies "humanitarian architecture."  Operating under the motto "Design that Heals," they use architecture to promote social justice and human rights. With a team that includes humanitarian professionals as well as architects, they have designed schools, health care facilities, housing and memorials around the world, many in places where people have been threatened by their immediate political circumstances. They received the Cooper-Hewitt National Design Award for Architecture this fall and their work has been exhibited at the U.S. Pavilion at the Venice Biennale.
The lecture is part of the program in Civics and Citizenship sponsored by the College of Arts and Sciences and generously supported by the College of Design.