https://www.instagram.com/ukyegso/Welcome to the English Graduate Student Organization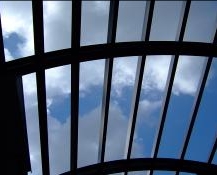 Each year, EGSO supports graduate student professionalism and camaraderie by organizing and sponsoring recurring events. Casual Colloquium, a monthly professionalism opportunity, allows volunteer graduate students at various stages in their course work or dissertation writing to present their research to a community of peers. In recent years EGSO has developed professionalization events including anti-racist teaching workshops and paper developing sessions for publishing. Each spring, EGSO holds a symposium for graduate student in the MA, MFA, and PhD programs to present their work to colleagues and faculty in a formal conference format. Lastly, EGSO fosters graduate student collegiality through a monthly Happy Hour and coffee hour at locally owned Lexington businesses.

If you are interested in the graduate study in English at the University of Kentucky and would like to speak with English Graduate Students, please do not hesitate to contact EGSO. 
EGSO Contact Information
B Bailey, President
Patterson Office Tower
E-mail: b.bailey@uky.edu