Digitizing the Past: Bill Endres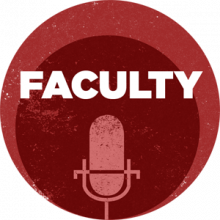 Bill Endres, a professor in the Department of English and a specialist in visual rhetoric at UK, has been involved in the process of preserving and digitizing an illuminated manuscript known as the St. Chad Gospels.  The manuscript dates back to the 8th century and has miraculously survived the English Civil War and numerous Anglo-Saxon and Viking raids.  Using digital technology, Endres worked with the UK VisCenter to make scans and take multi-spectral images of the pages in hopes of recovering worn or erased Old Welsh writing in the margins.
This podcast was produced by Cheyenne Hohman.

This work is licensed under a Creative Commons Attribution-NonCommercial-ShareAlike 3.0 Unported License.
Distillery Project: